The dialogue process #gutlebendigital improves the basis for robust future decisions in politics, business, civil society, and for individuals. Recommendations for action as well as concrete measures and projects are developed and made accessible.
The process was very open at the start regadring possible answers. It only took people's quality of life as a benchmark. The visions, recommendations and concrete projects emerged during the course of the process. In addition, we identify new indicators for quality of life in the digital age  (blog post on indicators of digitalization in German).
We are happy to come to you!
A project by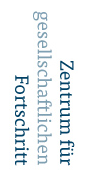 No Results Found
The page you requested could not be found. Try refining your search, or use the navigation above to locate the post.